Dear Biomedical Industry Partners
On behalf of the Malaysian Society of Colorectal Surgeons (MSCRS), it is a great honour and privilege for me to announce that we shall be hosting the Asia Pacific Federation of Coloproctology Congress (APFCP) 2019. This congress is to be held at the Kuala Lumpur Convention Centre (KLCC) from the 14th to 17th March 2019.
We are indeed proud to collaborate with the Malaysian Oncological Society and the Malaysian enterostomal societies. In partnership with our professional congress organisers, Anderes Fourdy, we are confident of making this an unforgettable event.
The APFCP has established itself as a prestigious meeting focusing predominantly on advancing the science and practice of colorectal surgery.
The organizing committee is in the process of inviting a highly distinguished faculty of speakers from near and afar.
The APFCP 2019 will provide an ideal platform for you to:
Be part of a premier event to promote and market your products, innovations and your services
Expand your prospect base and strengthen existing customer relations by reaching out to key opinion leaders, colorectal surgeons, oncologists and other affiliated healthcare professionals.
Build visibility for your company in a competitive marketplace
Network with professionals from different countries, meet new prospects and strengthen business relations
Launch your products, establish your corporate presence and position your business in the Asia Pacific region
On behalf of the Society, let me thank you in advance for your support and we look forward to your active participation. 

Warmest regards,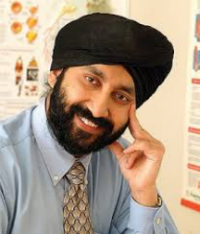 Dato Dr Meheshinder Singh
(Chairman, APFCP)